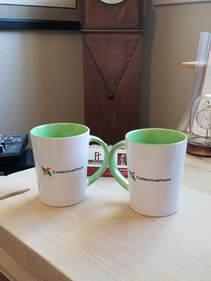 ​One of our latest projects! Great value and looks
with a full-color coffee mug! These are top quality, quick turnaround and provide great value for keeping your message and brand in front of your customers!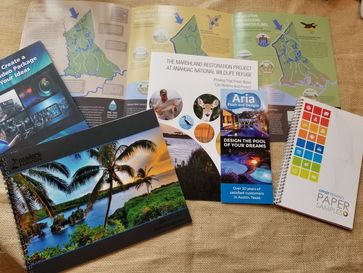 ​We can provide solutions to any print needs, including product tags,
business cards, labels, envelopes, postcards, brochures, posters, catalogs. presentation handouts, books and booklets. By taking advantage of traditional and emerging print technologies, no project is too large or too small. We can provide the quantities you need at competitive prices and turn times.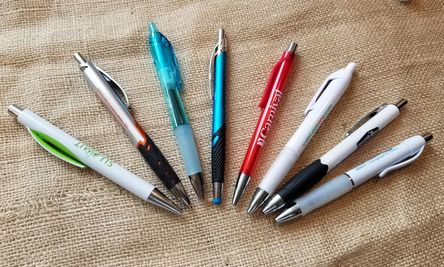 ​High quality pens and writing instruments are the most popular promotional item used to promote businesses and brands. We provide a wide range from the best suppliers in the business! Let us provide samples and help you choose the best products for your business.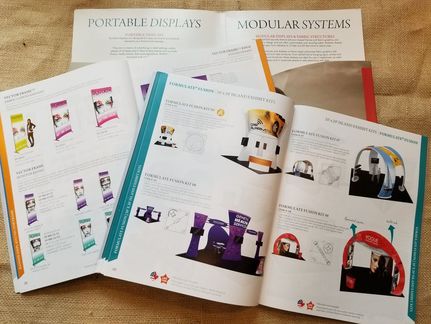 ​Trade show and event marketing are among the most cost effective ways for businesses to reach clients and prospects. Let us help you develop your trade show marketing strategy. We are registered distribution partners with leading producers of American made portable and modular display systems. Call for a no-cost consultation and let us show you options for successful event marketing.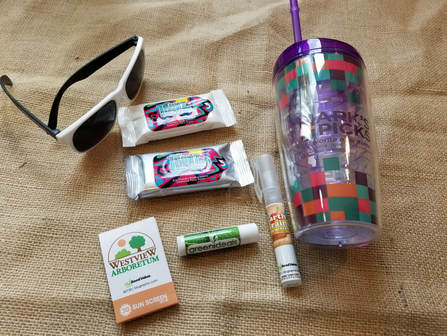 ​No matter what business you are in or who you are trying to connect with, promotional products are one of the best tools for reaching prospects and customers. Having your branding and
messaging attached to useful giveaway items keeps your name fresh in their minds and leads to increased business and referrals. We represent some of the leading producers of promotional, recognition,and gift items ranging from caps and koozies, to pens, drinkware, awards and calendars. Let us help with a quote or samples.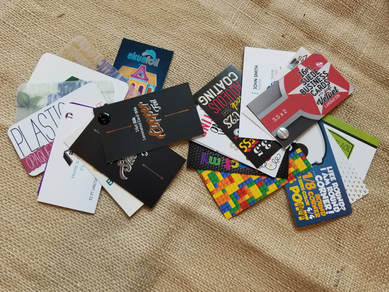 This is not your father's business card! Business cards have gone from bland to bling. Traditional black on white cards are certainly an option, and still convey basic contact information, the selections available today allow you to express yourself with a greater range of options than ever before. Advances in production technology allow rich features like custom silk or velvet lamination and foil stamping to be more affordable than ever.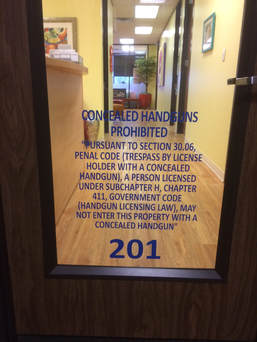 This is an example of a custom, contour-cut handgun prohibition sign produced in a custom font, with a specified color (to match company logo). The recent Texas legislation around rights to possess weapons in public spaces, both licensed/concealed carry and open-carry require careful signage compliance to ensure that you have control over firearms possession at your place of business. We can help you with design and installation to protect you and your employees and customers rights and intentions around firearm possession.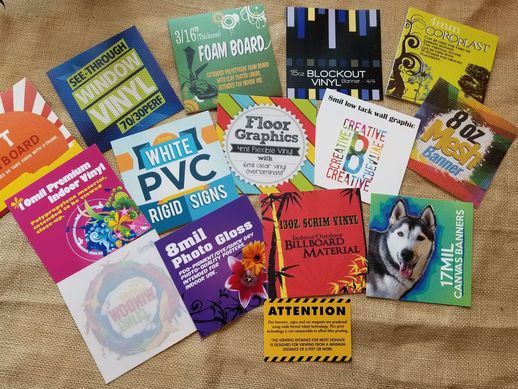 ​Signs are another great way to get your message out for people to see. Vivid colors can b e produced on a variety of substrates for indoors, outdoors, windows, walls, floors, and vehicles. Let us help you with design and production to get your message across loud and clear!